Goals. We all have them. Kinda. Like, once a year on New Year´s Eve. Actually, most of the time in my life, I didn´t even have New Year´s resolutions, not to think of actual goals.
I have heard about the importance of goal setting many times in my life but it took me almost 30 years to apply this knowledge. That was 2 years ago, when I had to set goals like "being back able to sit or walk or talk". Just one of the positive lessons my trip to hell and back (healthwise) has taught me… Anyway, soon after I figured out that writing down my goals made a HUGE difference.
A study by he Dominican University  supports my experience, having found those who wrote down their goals accomplished significantly more than those who did not.
Have you been going to the gym for quite a while and wonder you don´t get to see any results? Let me guess – you don´t have a workout plan, do you? 😉
So following I´m sharing some facts and thoughts about the importance of goal setting and hope you find some inspiration.
Our life is a journey. If we don´t know our destination, we don´t make any progress – we´re stuck at where we are, play a passive-reactive role in our own life and just wait and see what "fate" has to offer.
The importance of having goals becomes clear, when we link it with success (how would we be able to measure success, if there wasn´t a clear set goal?):
Without goals, there´s no success – and without success, we´re not living a truly fulfilled life.
What does Goal Setting mean?
It means to create a deliberate phrasing out of the needs, interests, wishes or tasks that we have. This includes aligning our activities to (reaching) that specific goal, otherwise it will just remain a resolution.
Without goals and the according awareness of them, we are not able to function in an effective and productive way.
Goal setting to me also means:
taking over responsibility for my life
switching roles from actor to director
expressing self-respect
being ready for changes
How to get started
Like mentioned before, it is extremely important to take the time and write things down.
I would recommend starting off with either short-term or – the other extreme – lifetime goals, those two, I believe, are easiest to define.
For short-term goals simply write down 2 or 3 things each that you want to get done tomorrow, within next week and within next month.
I´ll share mine as an example:
Tomorrow: be at work early, try a new recipe and post it, go to the gym
Next week: spend time outdoors, have my car serviced, work on my nutritionist final paper
Next month: visit a place I´ve never been to before, visit my friend I haven´t gotten to see in weeks, hand in my final paper
If there´s nothing you can think of, take a look at following categories that might bring up some ideas: health/fitness/nutrition, family/friends, hobbies, travel, career/education, community service or simply commit to treating yourself with one of these 11 tips how to balance your life.
Writing down your lifetime goals requires a bit more time – maybe you make an hour for it next weekend?
Make sure you are not being interrupted, take a pen and piece of paper, get a cup of tea, light a candle and maybe play your favorite music in the background. Just some suggestions based on my preferences, of course you might do this how and where ever you would like to:)
You´re actually going to write what is known as "bucket list".
It´s not about being "realistic" now – just go with the flow, imagine you could do and have anything you want in the world and start writing and dreaming.
My bucket list has no specific number of goals, I don´t like being "forced" to find "100" or how many ever. That´s too much pressure on my tender soul 🙂
Again, for inspiration think of above mentioned categories or read through other people´s lists (which I find very inspiring) at www.bucketlist.org for example.
Place your goals / bucket list clearly visible, like on your fridge and check mark when completed. The feeling of checking off a goal is just great, no matter how small it was 🙂
Keep in mind that you may change / adjust your goals at anytime, they´re not written in stone and it´s only natural for your to goals to change as your personality and life is constantly changing as well.
My favorite Goal Setting Tools
Bucket List        
check. 🙂
SMART Formula
Using the so called "SMART" formula is a great way of making your goals more powerful.
There are several, slightly different, variations of the acronym but it usually stands for:
Specific – make it clear and well-defined
Measureable – include precise amounts, dates etc.
Attainable – make sure that it's possible to achieve the goals you set
Relevant/Realistic – relevant to the direction you want your life to go to and within the availability of resources, knowledge and time
Time-bound – your goals must have a deadline
For example, my week goal "spending time outdoors" is very vague – I rather replace it with "spending at least 3 hours hiking in …. " (not sure where I´m gonna go yet lol).
Vision Board
I highly recommend creating a "real" vision board (not an online one), it is another powerful tool and it´s fun to do. What you do, is basically collecting pictures from various magazines that reflect your goals and dreams. For me that was a big stack full of yoga, wellness, fitness and travel magazines.
You either paste or collage them on a pin / magnet board or big sheet of paper. I prefer magnet boards – it´s much easier to adapt your board when needed.
Depending on your creativity levels, you might draw and/or write what comes to your mind when thinking of the life of your dreams: inspiring quotes, affirmations, your goals, single words, your favorite colors – just anything – it´s YOUR life!
Like you written goals, place your vision board clearly visible (besides the fridge, somewhere you will see your board when you wake up and go to sleep would be a good spot as well).
Once or twice a day (the more often, the better), take a few minutes and focus on your dreams and goals, dive into the feeling of having achieved them and stay in that feeling for as long as you can – this is both, a great way to start and end your day.
If you´re interested in learning more about Vision Boards, I suggest you visit Christine Kane´s homepage at http://www.christinekane.com/ , she´s an absolute expert in this field.
Software & Apps
Goals on track ($68/Year, 30 day money back guarantee)
"Without question, this is the most robust goal-setting program of the bunch. It allows you to record the goal, the purpose (in my terminology, key motivations), start date, end date, metrics, subgoals, habits, and action plans… I particularly like it because it allows you think plan hierarchically, which is how my brain works."


Goalscape (different packages available – 1 project free – $6/month – $60/one time)

Goal Buddy (free online based tool)    
Nozbe (different packages available – free – Pro EUR 10/month – Business)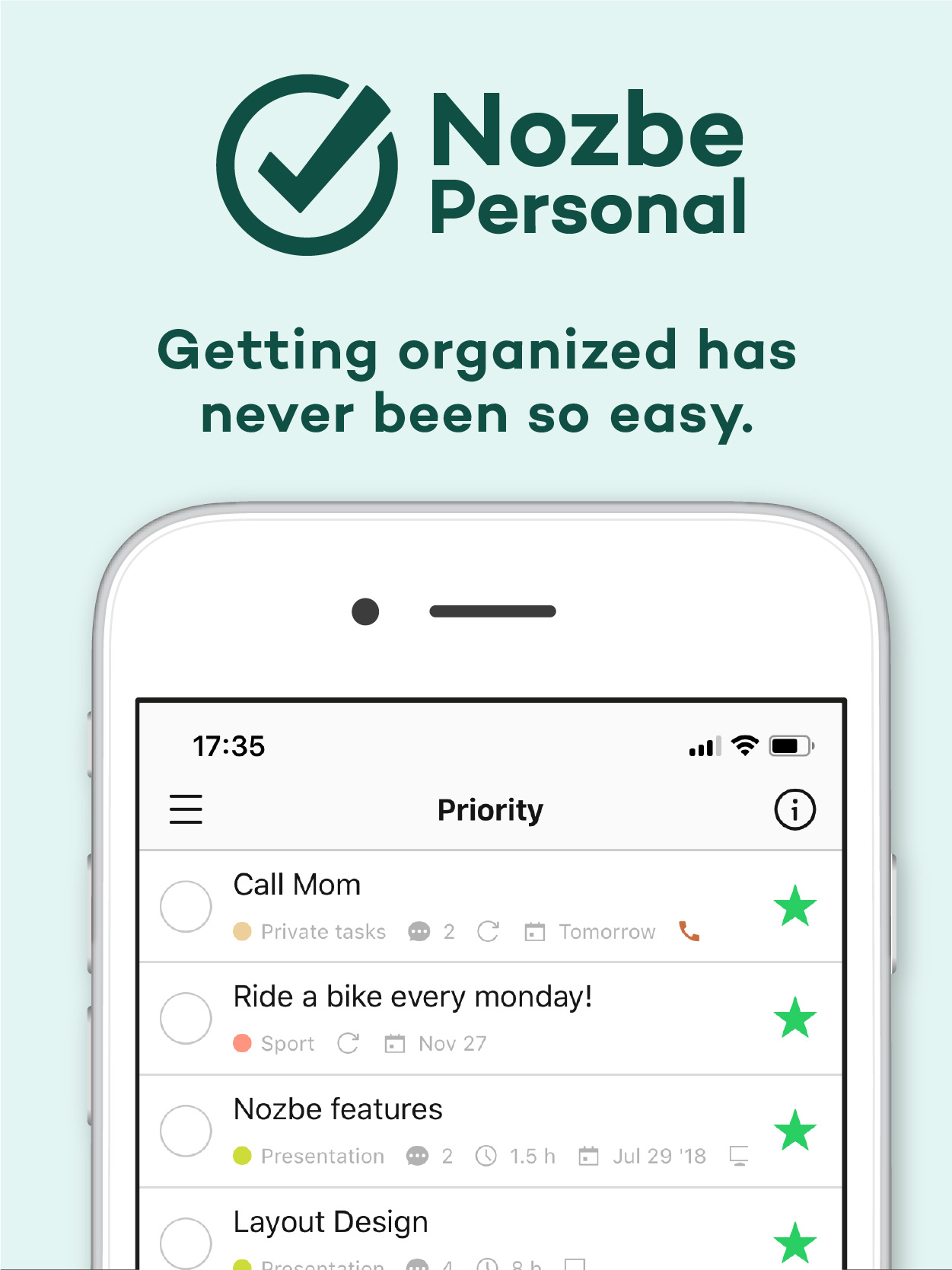 Lifetick (free web based software – full version $39/year)
Strides (free App)
Any.do (free App – Premium $2.99/month or $26.99/year)
Golden Scale (iPhone app – $0.99)
Evernote (free App for smartphones and computers)
Wunderlist (free task manger for iPhone, iPad, Mac, Android, Windows, Kindle Fire and any web browser)
Clear Tasks (iPhone app – $4.99)
Asana (free web based app – well designed for managing team workflows and task-management. Free version supports up to 15 team members)
Way of Life – The Ultimate Habit Maker & Breaker (free iPhone app)
Please follow and like us:)